For this set of iterations, testing out the idea of:
1. Slanting the strips at an angle
2. Integrating the plaster better with the same method used for the wood.
This idea is working better now. I like how the detail emphasizes the natural grain of the pine wood too. The wood strips do look a little awkward, will have it back in full length next time.
Really like how this one turned out. The two materials instead of clashing are integrated together well, the overall form looks clean and harmonious. This will be the template for my final object.
Forgot about taking pictures of how I created space for the ball bearing to move inside the object. Nothing too complicated was done. I stuck a short piece of straw for the ball to run along onto the curvature of the wood before casting the plaster. Both ends of the straw was also sealed shut with tape to ensure no plaster gets in.
To improve on for final:
1. Get a perfect curve running across the center in regards to the part with the different strips of materials.
2. Find ways so that the plaster and wood does not split after casting. May need to make the tip (left) less narrow.
3. Reduce transfer of plaster onto the surface of the wood so as to retain it natural warm colour: cover surface of wood with plaster before casting.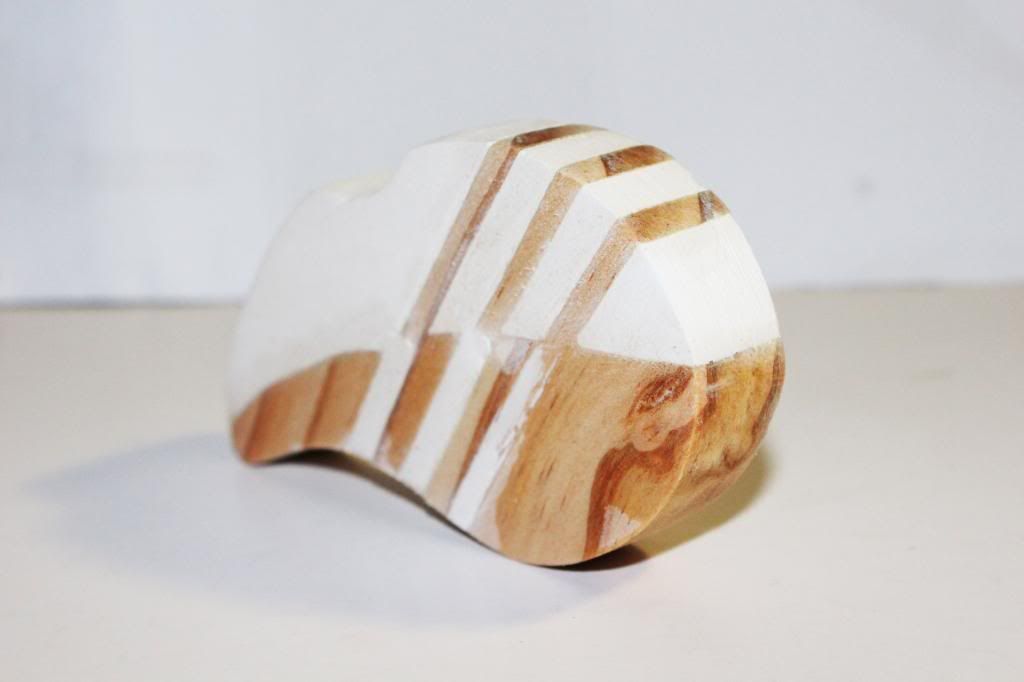 Labels: dsdn141
---