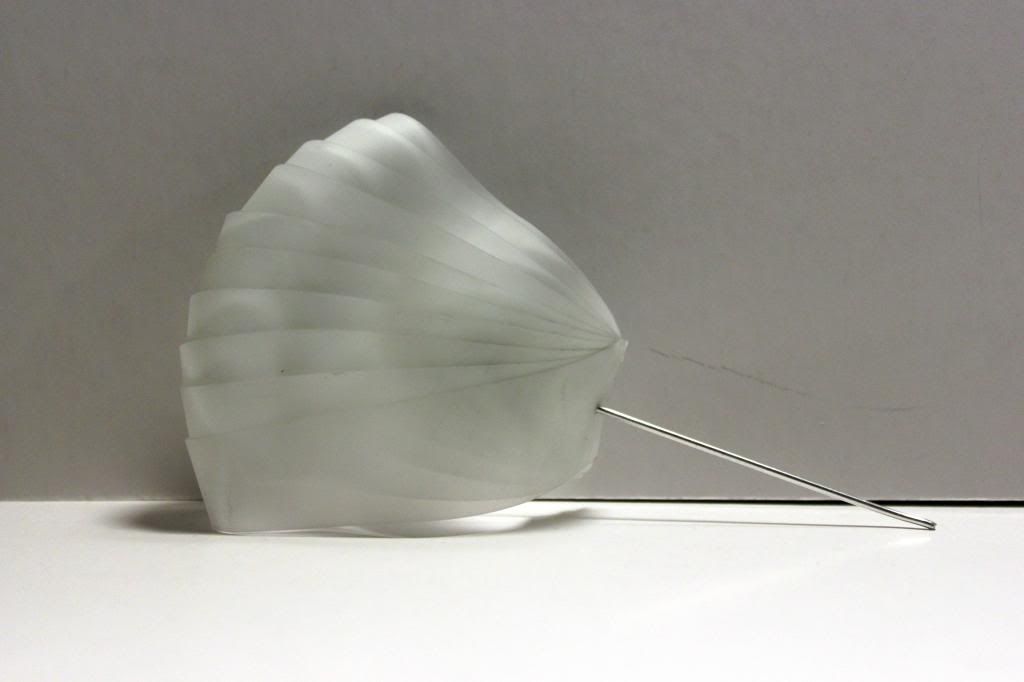 Now that I have decided how I want the skin material to look like in my final model, for futher iterations, I focused on incorporating the wire into the model. At this stage the wire is merely there to hold the pieces of material in place.




The model needs to be able to stand by itself, so I tried shortening the wire and bending it to make it into a stand. It does not look too good, because the wire is still a functional piece instead of being part of the model.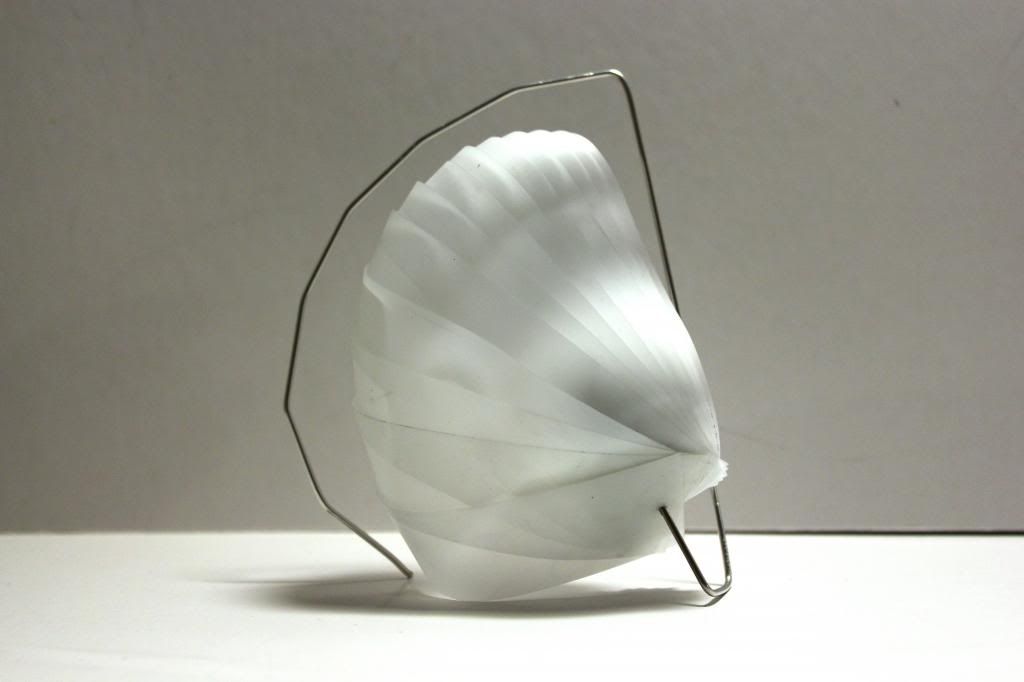 Finally a little success. Other than using it as a stand for the entire model, I used the wire to frame the shape made by the skin material. I really like the subtle contrast between the fluidity of the shape in the middle and the straight lines of the wire.


Labels: dsdn111
---